You flourish in an engaging high-tech, high-touch learning environment among a supportive, close-knit community of art educators, artists, cultural workers and scholars. You also earn a valuable credential in two years while continuing to work. The online MAAE traditionally offers the best of both worlds: a degree online plus the option of taking immersive summer studio courses on our Gainesville campus.
Virtual Community


Media-rich learning technologies and specially designed courses provide students with an online education that mirrors and even surpasses face-to-face classroom experiences.

Leading-Edge Curriculum


Faculty members continually update and expand the curriculum to ensure you are on top of the latest developments in an ever-evolving discipline.

Studio Work


Your development as an artist is central to our program, and we support your artistic growth with immersive, hands-on advanced studio experiences — online, on campus or both.

Work-Life Balance


Online flexibility and eight-week mini-semesters enable you to focus on one course at a time.

Personalized Learning


Our faculty members support your success through student-centered instruction, accessibility, and personal attention.

Distinguished Faculty


You study with artists, practitioners, scholars, and leaders who are actively engaged in the field and have diverse areas of pedagogical expertise.

Affordable Tuition


UF is consistently ranked a top value school by leading organizations and, in keeping with this distinction, the online MAAE program offers an affordable, competitive tuition.

Holistic Admissions


No GRE is required for admission; we consider the whole person when evaluating applicants.
"The experience in UF's masters of art education program has been one that I will never forget. I know that I have improved so much as an art educator, and my students are reaping the benefits of what this program has done for me. I can only imagine where I'll be after I finish."

—Bryce Appleton '17, online M.A. in Art Education, University of Florida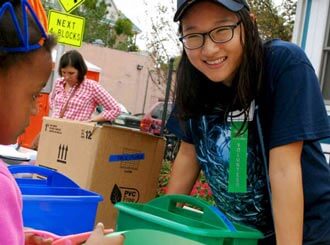 Our Students
Though geared to art educators, the online M.A. in Art Education attracts individuals with a range of educational and professional backgrounds. Most work in public, private, and charter schools, as well as in museum, community, and healthcare settings. They typically love creating and teaching art and making a difference in the lives of others and the world.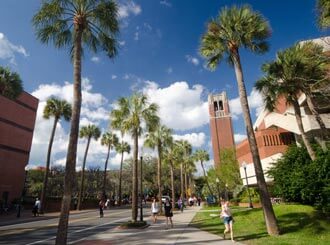 College of the Arts
At the UF College of the Arts, we foster creative activity, scholarly, and artistic excellence, and innovation across disciplines. We achieve the university's mission by training professionals and educating students as artists and scholars, while developing their critical thinking and inspiring a culture of curiosity and imagination.
University of Florida
The mission of the University of Florida, founded more than 160 years ago, is to enable its students to lead and influence the next generation for economic, cultural, and societal benefit. The university is committed to serving the state of Florida, the nation, and the world by pursuing, creating, and disseminating new knowledge while building upon the experiences of the past. With our land, sea, and space grants, we have been entrusted with the responsibilities of education, research, scholarship, and service.